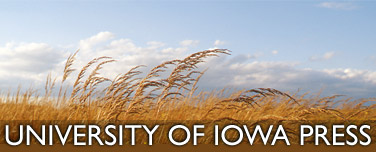 In a recent article for Inside Higher Ed, Teresa Mangum, associate professor of English and director of the Obermann Center for Advanced Studies at the University of Iowa, announced the launch of a new book series from the University of Iowa press: Humanities and Public Life. The series, edited by Mangum and Anne Valk, associate director for programs of the John Nicholas Brown Center at Brown University, will focus on publicly engaged scholarship from artists and scholars working with community partners and cultural institutions to produce new knowledge and contribute to the public good. Mangum points to a few projects associated with Imagining America: Artists and Scholars in Public Life and the Obermann Graduate Institute on Engagement and the Academy as examples, including oral history projects, a cancer mapping project, and a film cooperative. Mangum writes that the "most challenging objective" of the series is "to convince skeptical colleagues that scholarship in humanities disciplines can sometimes be made more rigorous, provocative, and insightful through public engagement." Specifically, the series aims
to document projects that show how scholars in architecture and design, classics, history, law, languages, literatures, museum studies, philosophy, religious studies, visual and performing arts, humanistic social sciences like anthropology and archaeology, hybrid fields like law and literature or the medical humanities, and more are working with public partners and, in the process, enriching both our communities and their disciplines. The artists and scholars who share their work at Imagining America's annual conference believe that their knowledge about lives represented in art, literature, history, and ethics is enlivened by the experience of community partners — shelter directors, neighborhood school teachers, human rights and health care workers, librarians, environmentalists. Furthermore, they believe these collaborations nudge us toward a more just and generous public culture.
The editors envision the books in the series as "hybrid texts – part exhibition, part analysis, part documentation" and anticipate creating image-rich texts complemented by an interactive companion Web presence.
Read more at Insider Higher Ed.