The following is an interview with Miloš Tomić, who represented Serbia with his work at the Venice Bienale this year. Congratulations, Milos! There's a lot more to come about Venice Bienale 2013 in another post…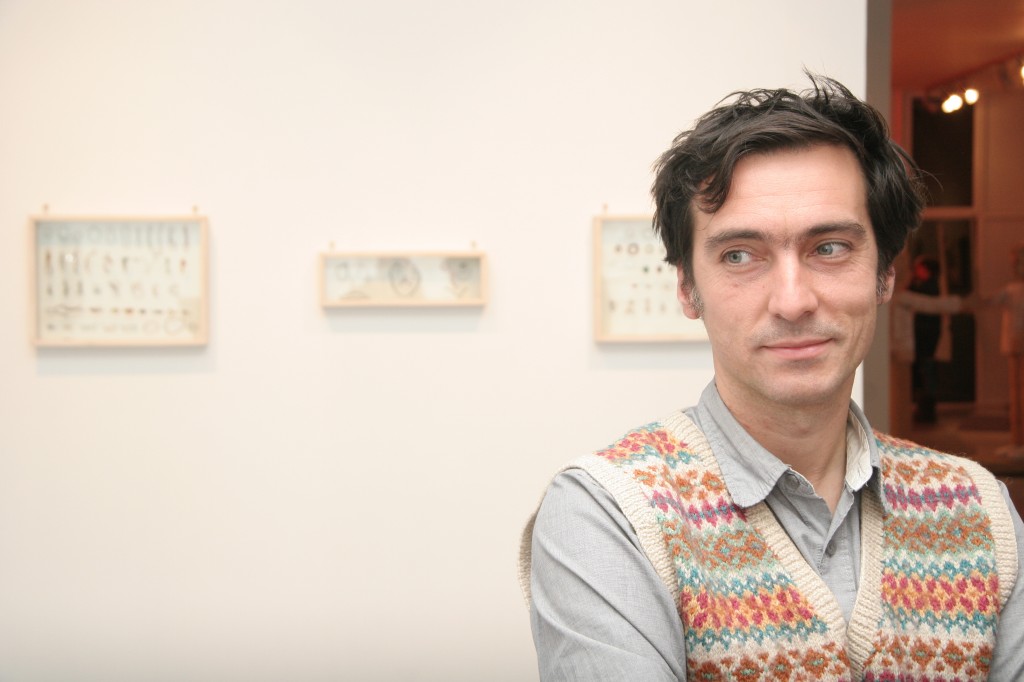 Eva Kekou: Hi Miloš! Can you give us some information about your work and background?
Miloš Tomić: Good evening. I started with paper collage and drawing, more doodling around. I walked around with a camera, too. I experimented on radio for years, made many objects…but mostly films, yes, shorts, animations, documentaries, music clips, diary and voyeur materials…
I studied film direction in Belgrade. I started in anthropology but…I did my Master's and PhD at multimedia animation at FAMU, Prague.
Eva Kekou: How did you get interested in the arts? Why visual art? And why sound art? How do you think both media compliment each other in your work?
Miloš Tomić: I was jealous of my best friend at primary school and I wanted to do whatever he did…so, he once mentioned film directing and it was time for me to jump into it. He never made a single shot but I am still obsessed with film.
Pictures, concrete objects or situations, personal impressions are always my first inspirations, rather than story or some narrative with a beginning, end and "meaning". I still have notebooks of ideas, pictures and details that I want to shoot or somehow record, grasp, but I don't know yet how to put them into a long story…
As far as sound goes, I am an unfulfilled musician. I am an amateur who never started seriously, never step by step. I don't know how to play guitar on the beach but various instruments are always near me and even ordinary objects can be "tuned" to sound good.
I worked on radio B92 for 10 years and I became fond of small everyday, even micro, sounds that I collected and combined into some kind of radio phonic collage music…but I would not bet that you can put such sounds into chords and play them for girls on the beach!
Eva Kekou: I know you have lived in different countries. Tell us about this experience. How has your time abroad been an asset (or not)?
Miloš Tomić: It was such a precious experience! Living and studying in Prague, Madrid, Berlin and Dresden, with countless other short trips and voyages – I need it again! There was a goulash of languages, various people and their different views on everything…it can be schizophrenic, too. For 2 years, I stayed in one city or another for approximately 5 days at the most. So that meant my things were at 5 different houses, my pockets burst with mixed keys from flats where I slept or will sleep, I was always running and catching the train in the last moment, switching languages, local money, telephone cards, loosing something on the way…but it also meant new, unexpected ideas and people came to meet me. I haven't lived such a life for last 4 years: I have steady job and a child. But whenever I do some workshops abroad, the same mania comes back and I want that gypsy life, at last for a while, again.
Eva Kekou: Can you give us some information about the art scene in Belgrade. What is the situation like? Are people interested in art and culture? Does the government invest in this? How do audiences there respond to current art practices?
Miloš Tomić: Belgrade used to be very chaotic, raw, with no one style, full of life in the streets…material for capturing was everywhere. It has become a little more "normal," but economicaly we are very poor, there is no much space for culture, it is not necesarily a thing for the "common" man. Now, the right wing party wants to come back to a pretty conservative understanding of culture and art. It would be comic if it is not for real! The best things happen in small, unoffical oragnizations and clubs or because of hardheaded individuals.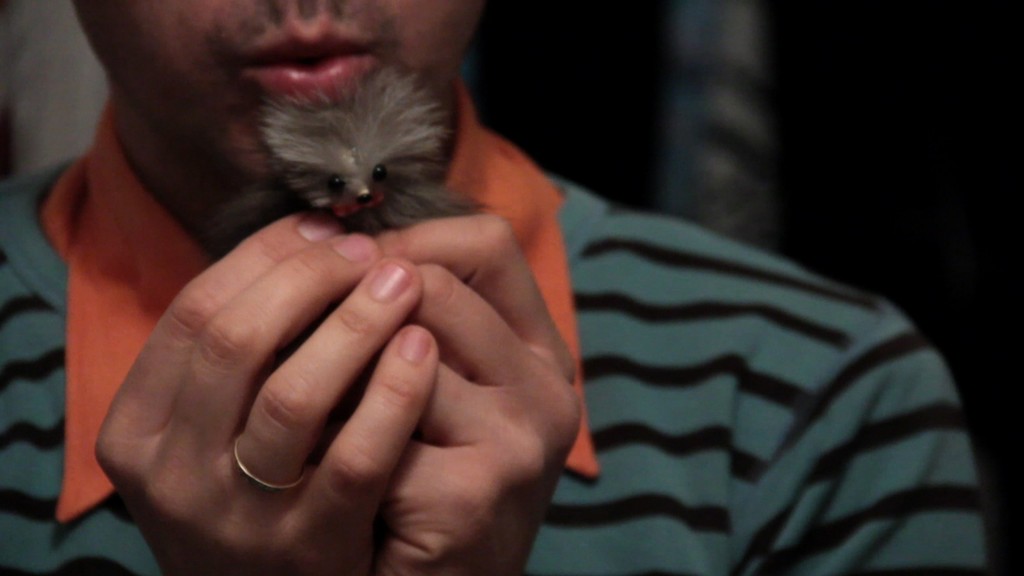 Eva Kekou: Can you give us some information about the major art festivals and organizations?
Miloš Tomić: For me, one major happening in Belgrade is Pesničenje, which is a meeting of amateur poets and musicians, young and old, famous and anonymous. Joyful things happen there. Another major happening is Ring-ring, which is a festival of different music, improvisations and experiments. Finally, Magnificent 7 is a documentary festival of seven chosen brilliant documentaries. A speciality of that festival is that all the directors of the chosen films come to the festival to give master classes.
Eva Kekou: In your opinion, what could be different or better in order to interest more people in the arts?
Miloš Tomić: More actions in the street and involving more "normal" people into the process. More simple, cheaper works (production-wise) that can be independent. Less waiting, more work. Start now!
Eva Kekou: Can you give us the names of five Serbian artists (from all kinds of art: visual, sound, performance, etc.) and some info about their work?
Miloš Tomić: Vladimir Perć, TALENT: For a years he has collected abandoned objects and pearls from flea markets and made bright installations accumulating and combining them.
Stevan Novaković: His flat is like bizarre cabinet of curiosities and objects that he has made over years. There is not 10 centimeters of empty space. I enjoy speaking with him and exploring his life work, which is, unfortunately, unknown.
Jarboli: musical band. For a few days after their concerts, I feel every muscle on my body from dancing and jumping.
Vuk Palibrk: young drawer, animator and musician with a very distinctive style.
Dragan Protić-Prota from artistic group ŠKART: poet and performer that very often surprises me with his actions.
Eva Kekou: I know you also teach at the university. Could you please give us some information about your work there?
Miloš Tomić: I am teaching at "Singidunum" University, in a new department for digital arts and new medias The program is alive and changing, hopefully, improving all the time, according to guests, teachers and responses from students. But I must say, I don't meet many student fanatics, not many people who are obsessed with something – it doesn't have to be the arts, not at all! I am trying to inspire, provoke, listen to them, learn something from them, too. In truth, I enjoy the workshops that I give from time to time in various cities a little bit more.